| | |
| --- | --- |
| Your questions | For there is nothing wrong between us! |
| Presentation | Présentation of the bell Foundry |
| Advices | To help you choose a bell |
| Catalogue | The bells are presented according to their use |
| Home | |
Sale of personalized bronze bells, all sizes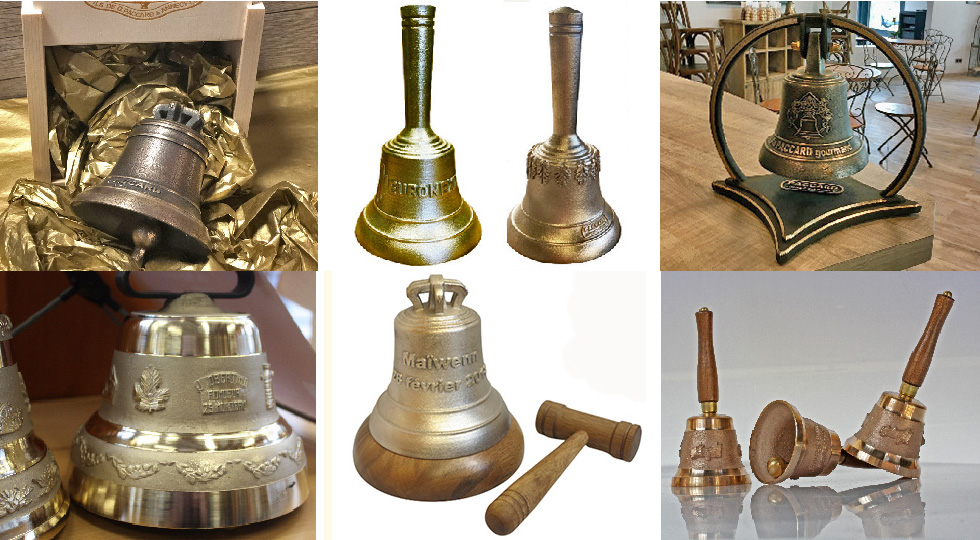 Give a bell as a gift
For happy events: birthday, wedding, baptism, town twinning, you may offer a personalized bronze bell, a cow bell or a Paccard miniature bell, with a diameter of 7.5 cm to 20 cm with (or without) different supports: bronze handle, bronze support, wooden base. We also suggest small table bells.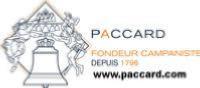 Contact

You may contact us by sending us a message, by clicking on the "Contact" link or by phone at the number indicated in the header of the site.
Delivery methods
Some indications about delivery methods and shipping costs.